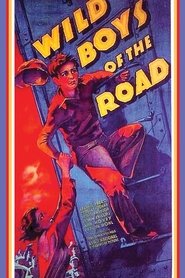 Wild Boys of the Road (1933)
At the bottom of the depression, Tom's mother has been out of work for months when Ed's father loses his job. Not to burden their parents, the two high school sophomore's decide to hop the freights and look for work. Wherever they go, there are many other kids just like them, so Tom, Ed and now Sally stick together. They camp in places like 'Sewer City' as long as they can until the local authorities run them off. They travel all over the mid west and when they get to New York, Ed thinks that they may finally find work.
Duration: 68 min
Quality: HD
Release: 1933
Tagline: Girls living like boys! Boys living like savages!
7.5