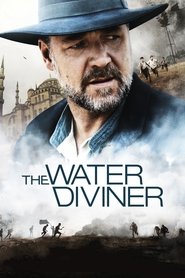 The Water Diviner (2014)
After the Battle of Gallipoli, in 1915, an Australian farmer, Connor (Russell Crowe), travels to Turkey to find his 3 missing sons. While staying at a hotel in Istanbul, he meets Ayshe (Olga Kurylenko), the hotel manager. And tries to find a way to Gallipoli.
Duration: 111 min
Quality: HD
Release: 2014
Tagline: To honour a promise. To find his sons. To make his peace.
7.1