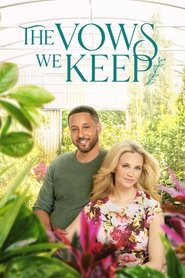 The Vows We Keep (2021)
An event planner must organize the perfect wedding for her sister in less than a month when she finds out that the Rosewood, a historic inn and beloved wedding venue, is being sold.
Views: 81
Genre: Drama
Director: Jessica Harmon
Actors: Antonio Cayonne, David Kaye, Desiree Zurowski, Fiona Gubelmann, Gabrielle Jacinto, Guy Christie, Keith MacKechnie, Kendall Cross, Kerën Burkett, Kurt Long, Linda Thorson, Michele Scarabelli, Stephen Aberle, Ted Cole, Zibby Allen
Country: USA
Duration: 90 min
Quality: HD
Release: 2021
Tagline: Life is the garden. Love is learning to bloom.
4.2