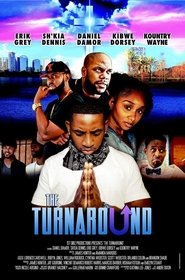 The Turnaround (2017)
The story about a young guy name Marquise, who is raised by his Godmother after losing both of his parents, which causes him to doubt God's existence. Due to hard times, Marquise is torn between a life of crime with his gangster cousin D-Rock or pursuing his writing ambitions.Ultimately, a tragic event lands him in a precarious situation where he finds himself in a dangerous position and is forced to choose between good and evil.
Duration: 87 min
Quality: 720p HD
Release: 2017
Tagline: A powerful story of faith and family!
3.2