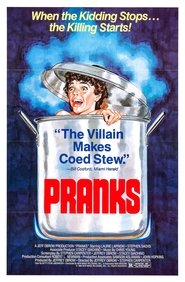 The Dorm That Dripped Blood (1982)
Joanne, Patty, Brian, and Craig prepare the old dorm building to be torn down. They are pursued by a serial killer with a wide range of murder methods, ranging from power drill to industrial steam cooker. Is it that spooky weird guy John Hemmit killing off the incidental characters, or is it someone/thing even more terrifying?
Duration: 88 min
Quality: HD
Release: 1982
Tagline: When the kidding stops… the killing starts!
4.9