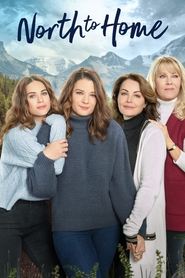 North to Home (2022)
Suzanne McBride is excited to spend her birthday with her family. It will be the first time that her three adopted daughters will be together in years. This seems like a great time for a family reunion, but the sisters are each wrestling with unique challenges that threaten to derail this special occasion.
Views: 249
Director: Ali Liebert
Actors: Adrian Neblett, Angela Nisheeta, Barbara Niven, Cliff Prang, Eli Antwi, Erica Durance, Fred Keating, Isla Sunar, Jay Hindle, Jovanna Huguet, Kimberley Sustad, Lauren Jackson, Luvia Petersen, Lyndsy Fonseca, Mac Dodge, Maesa Nicholson, Matt Hamilton, Matthew James Dowden, Mila Jones, Mila Morgan, Saige McMillan, Tom Stevens
Country: USA
Duration: 90 min
Quality: HD
Release: 2022
Tagline: When life takes a turn, sisters take your hand.
4.2