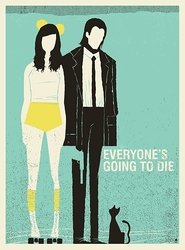 Everyone's Going to Die (2013)
Melanie's life in a seaside town is going nowhere until she meets Ray, back in town with a shady job to do. A moment's escape becomes a chance to save themselves, and each other.
Duration: 87 min
Quality: HD
Release: 2013
Tagline: Two lost souls. One last chance.
Original Title: Everyone's Going to Die
6.9