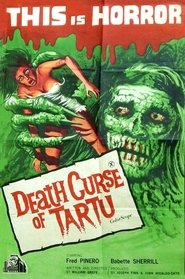 Death Curse of Tartu (1966)
A group of students on an archaeology assignment in the Everglades decide to throw a dance party one night. The spot they choose happens to be the burial site of an ancient Indian medicine man named Tartu. He returns from the dead to take his revenge on those who desecrated his grave site.
Duration: 87 min
Quality: HD
Release: 1966
Tagline: They thought it was a joke...
4.0