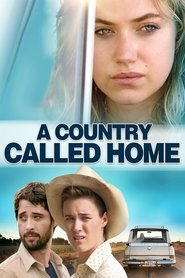 A Country Called Home (2015)
A COUNTRY CALLED HOME is a compelling coming of age story with universal appeal because it deals with trials and trepidations that most people experience in one way or another, no matter who they are or where they are from. The story incorporates the views of people from all walks of life; different generations, different places, and different socio-economic backdrops.
Duration: 90 min
Quality: HD
Release: 2015
Tagline: She Had To Find Her Past To Embrace Her Future.
6.0