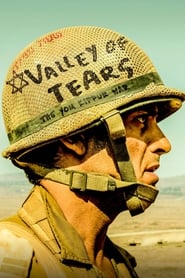 Valley of Tears Season 1 Episode 6
At command, Meni challenges the army's seeming indifference to his son's fate, while Dafna takes on a mission no one else is willing to handle. Meanwhile, Avinoam does his best to bring a wounded and desperate Yoav to safety, and as the 87th tries to hold back the Syrian army, Melakhi confronts Alush for ratting him out to the police —but learns of an entirely different deception instead.
Episode Title: Rain On Us!
Air Date: 2020-11-16
Valley of Tears Season 1 Episode 6 Photos